| | |
| --- | --- |
| AT PEPPER LUNCH, ENJOY THE WHOLESOME EXPERIENCE OF COOKING AND DINING, EVERY TIME. | Everyone can be a Master Chef at Pepper Lunch! Experience the fun of cooking your meal yourself! Follow these simple steps from sizzle, stir, and mix and get the optimum taste and experience. |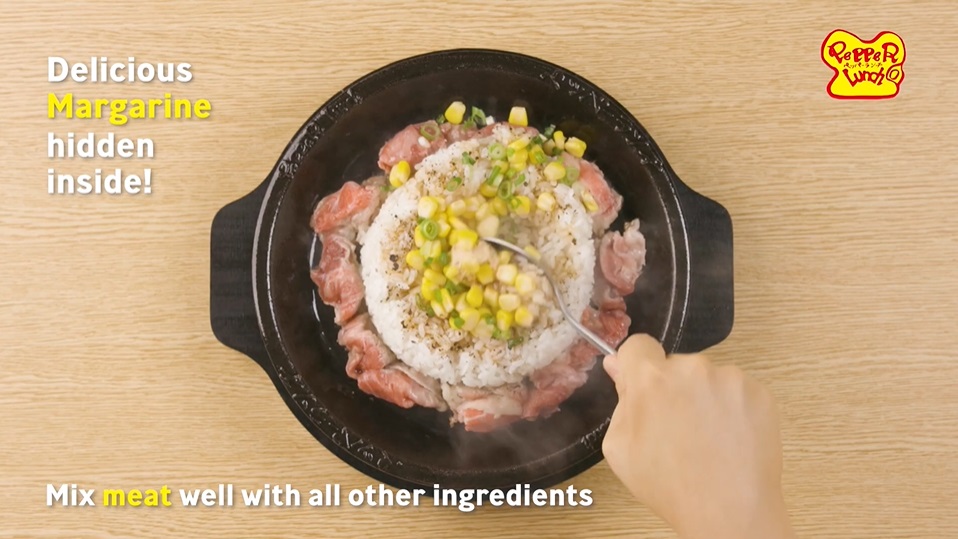 SIZZLING THE PEPPER RICE
Mix meat well with all the ingredients to ensure flavours from the meat and signature margarine, hidden under the corn, coat each grain of rice. Then add Pepper Lunch's signature sauces to create a taste of your own. 100% Delicious! 200% irresistible when you're the Master Chef!
SIZZLING OUR PREMIUM STEAK
Spread delicious margarine over steak. Flip the steak quickly as it cooks really fast. Cook the vegetables on the side, then pour in the sauce of your choice. Place meat on the vegetables to avoid over-cooking. Now you're all ready to enjoy your juicy, tender and yummilicious steak!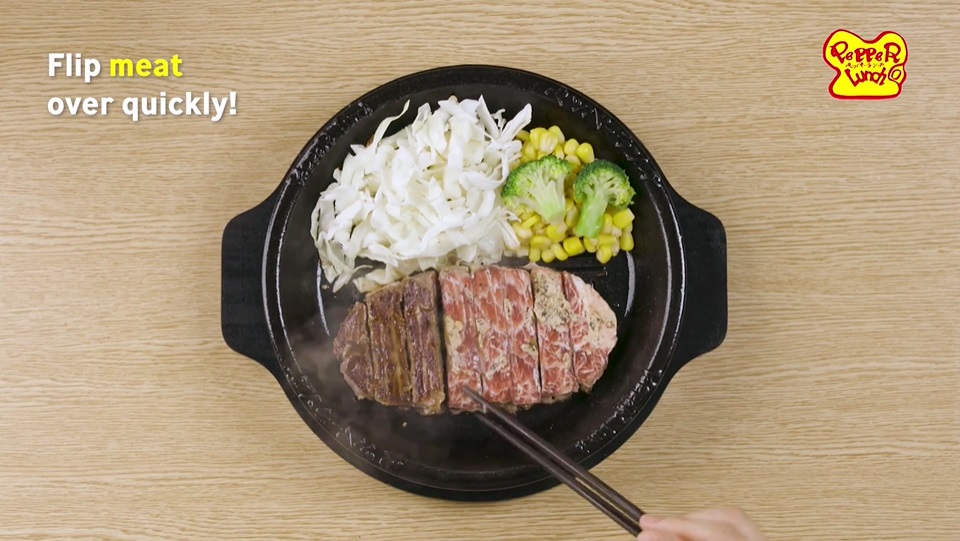 SEARCH FOR YOUR NEAREST PEPPER LUNCH!
LOCATE US